Discover how our innovative no-code platform and stickies transform the hospitality industry.
Elevate hospitality like never before with our innovative low-code platform, Sticky, designed to improve productivity, increase sales, and captivate guests. Effortlessly create or integrate with any POS or CRM system, creating seamless and interconnected networks using our open-source integration layer.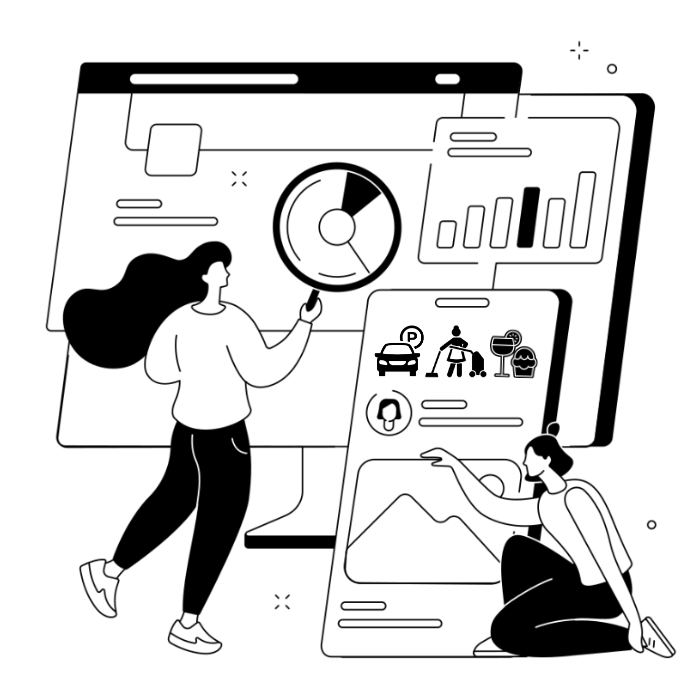 Create and enhance any hospitality POS or CRM
The user-friendly no code platform enables businesses teams to automate tasks, collect real-time feedback, optimise marketing strategies, and gain valuable insights into their guest behaviour. Unlock the full potential of your property with Sticky, and let your imagination be the only limit to creating unforgettable experiences for your guests.
Connect custom-created flows to branded stickies placed strategically throughout a property, enabling guests to access information, make payments, and complete requests with a tap of a smartphone. Sticky's open API simplifies automation, streamlines operations, and creates a seamlessly connected experience for guests.
Sticky® is building a developer network effect.
Create applications with low-code.
With Sticky, you can build your own custom solutions using our intuitive drag-and-drop interface and JavaScript.
Whether you need to connect Sticky to your EPOS/CRM system, automate flows, or enhance customer experience, you can do it all with our low-code platform.
Open source. Write flow steps in Javascript and connect to EPOS/CRM. Our integration layer is open source.
Open API. Access everything with our 100% open API. Automate tasks, sync your data.
Plug and play SDK. We make it easy to write flow steps for the global developer community.