Sticky is the no-code operating platform for physical spaces.
With our award winning no-code platform, you can develop projects faster than ever before, scale up or down based on business needs, and customise pre-built templates with an easy drag-and-drop interface.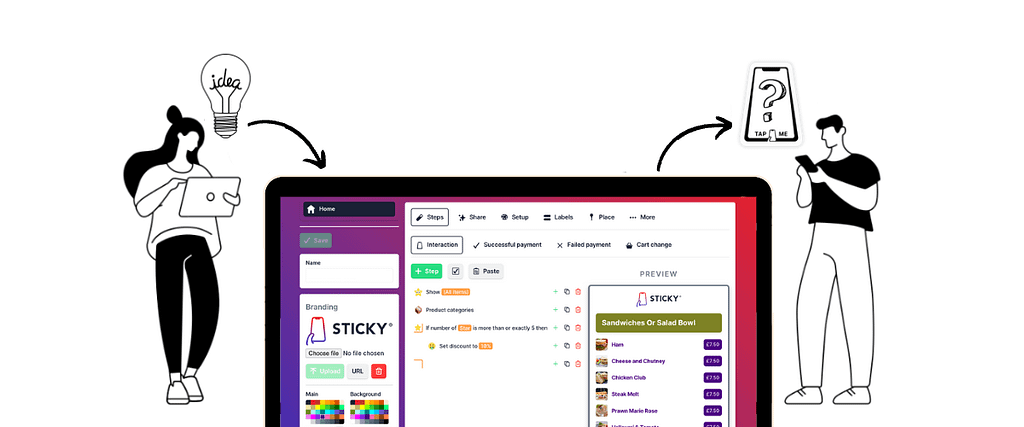 Connect to branded stickies.
The Sticky no-code platform bridges the gap between digital and physical spaces with our unique stickies (NFC), allowing businesses to create custom flows and steps that can be effortlessly accessed and engaged with by customers in real-time. The result is a more interactive, personalised, and efficient customer experience, with every transaction in 10 seconds or less!
Stickies can be placed anywhere within stores, restaurants, venues and other physical spaces to get customers engaging and transacting with your brand and achieving things quickly.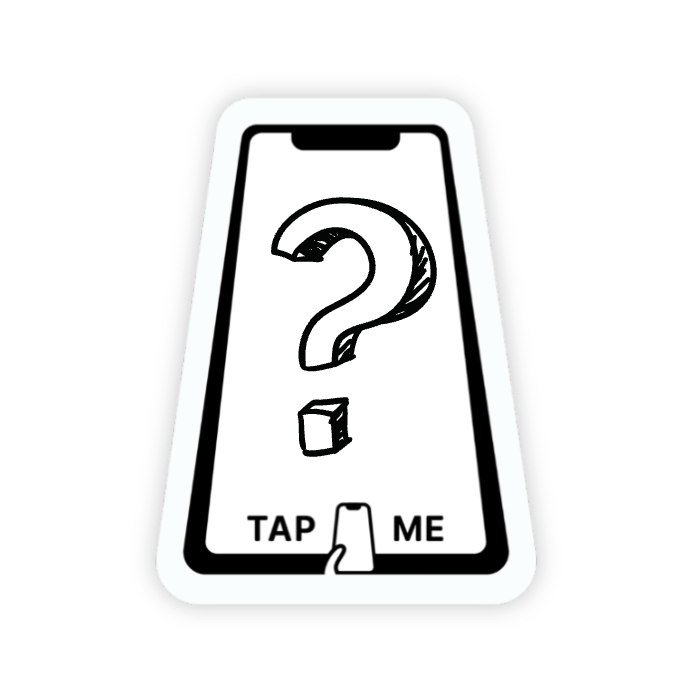 What will you create?
Theme Park
Restaurant
Charity
Causes
Exhibition
Food Retail
Service
Teams can focus on business goals instead of worrying about technical stuff.
Create secure check-in and registration processes, offer contactless payments and Apple Pay/Google Pay, gain insights from forms and feedback, analyse customer data to personalise experiences, develop interactive event schedules, streamline operations and processes, and build powerful engagement and promotion strategies with our user friendly no-code platform.
Streamline process, elevate productivity and build brand engagement.
Ease of use
Designed to be user friendly, intuitive and easy to create applications.
Faster development
Create and launch applications much faster than traditional coding methods.
Scalability
Easily scale up or down based on the needs of the business and changing environments.
Turn any physical space into an engagement opportunity.
Sticky is a friendly and intuitive no-code platform. Where apps, websites, and QR codes, often fall, Sticky no-code platform captures customer engagement and helps you create interactive experiences that drive revenue and loyalty.
Sticky® is building a developer network effect.
Create applications with low-code.
With Sticky, you can build your own custom solutions using our intuitive drag-and-drop interface and JavaScript.
Whether you need to connect Sticky to your EPOS/CRM system, automate flows, or enhance customer experience, you can do it all with our low-code platform.
Open source. Write flow steps in Javascript and connect to EPOS/CRM. Our integration layer is open source.
Open API. Access everything with our 100% open API. Automate tasks, sync your data.
Plug and play SDK. We make it easy to write flow steps for the global developer community.