Taxi drivers can now take contactless payments using Sticky, our industry leading payment solution is perfect for taking taxi fares on the go.
How to take a payment in a taxi cab
Using any mobile device access the Sticky® dashboard and select manual payment, enter the amount and select the sticker you want the taxi fare to tap. Stickers are named in your dashboard to easily identify them, the customer simply taps with a mobile device as they would with any contactless card machine to make a payment.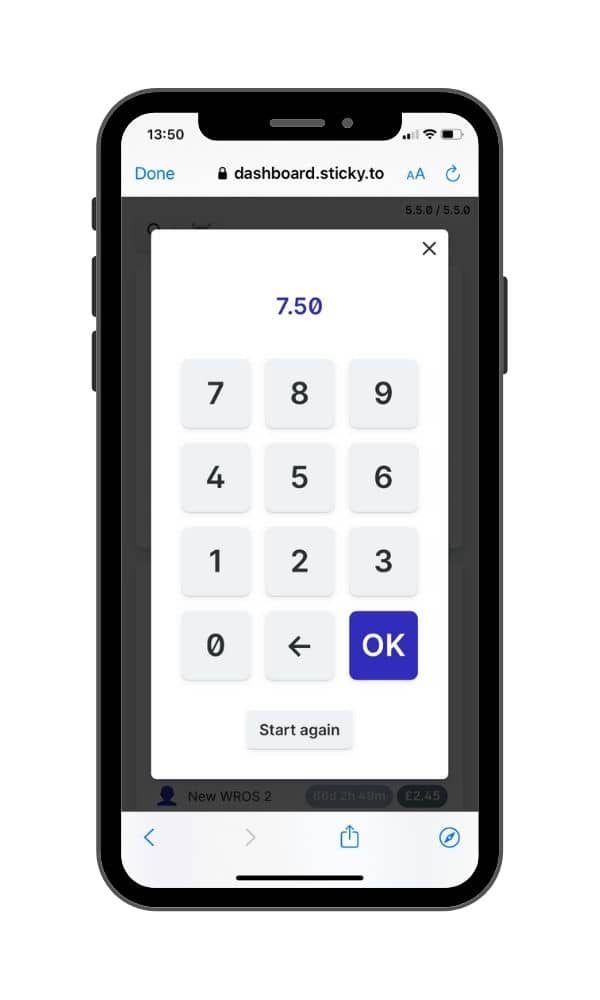 Taxi Driver Dashboard
Enter the taxi fare amount in your Sticky dashboard using any mobile device and send to the sticker placed in the taxi cab.
Stickers
Individual stickers cost £5/ea (Generic design) and perfect for independent taxi drivers. Multiple stickers can be active from one dashboard enabling for the taxi cab to have stickers located in passenger areas.
Taxi firms with multiple taxi drivers may want to consider branded stickers and will need one of our paid plans to administer individual taxi cab operators, one of our team members can advise the better plan for your business.
Paying a taxi fare
Customers pay their taxi fare by tapping the sticker with a mobile device.
Payment is made with Apple Pay, Google Pay or by entering card details manually.