Elevate retail experience and revenues with low code and stickies.
Create Electronic Shelf Labels (ESLs) for real-time price updates and information. Streamline your checkout process and offer personalised shopping experiences, interactive displays, and collect real-time feedback. Boost sales, customer loyalty, and optimise marketing campaigns with our low code and sticker platform.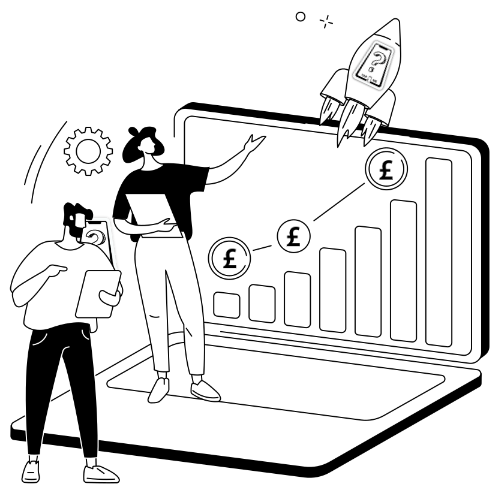 Discover how Sticky low code and stickies increase revenues and streamlines productivity.
Connecting Sticky's low code platform also offers a faster and more convenient checkout experience when connected to our stickies, with one-tap payments all purchases are completed in 10 seconds or less, using Apple Pay or Google Pay. With Sticky's low code platform for retail, our stickers can be integrated with Electronic Shelf Labels (ESLs) and existing POS systems, allowing retailers to offer a seamless and secure shopping experience to their customers.
Sticky® is building a developer network effect.
Create applications with low-code.
With Sticky, you can build your own custom solutions using our intuitive drag-and-drop interface and JavaScript.
Whether you need to connect Sticky to your EPOS/CRM system, automate flows, or enhance customer experience, you can do it all with our low-code platform.
Open source. Write flow steps in Javascript and connect to EPOS/CRM. Our integration layer is open source.
Open API. Access everything with our 100% open API. Automate tasks, sync your data.
Plug and play SDK. We make it easy to write flow steps for the global developer community.