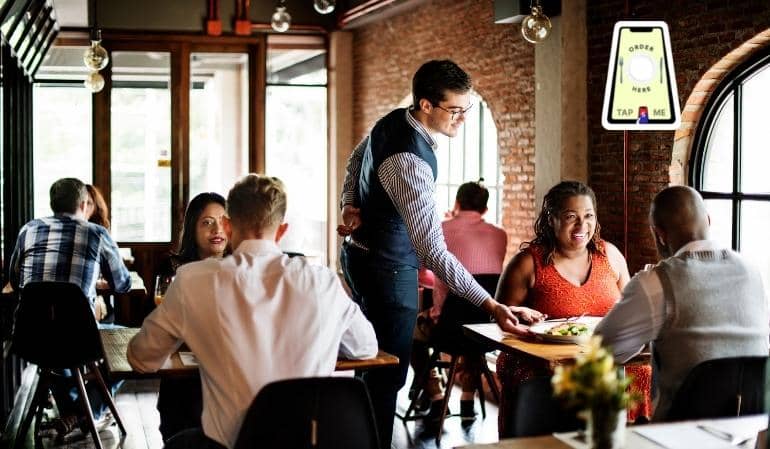 Sticky pay at table is a market leading restaurant hospitality technology that scales with your business in an instant, create amazing customer experiences with no app downloads or scanning of QR codes. Add event and menu promotions and customer loyalty quickly and with ease.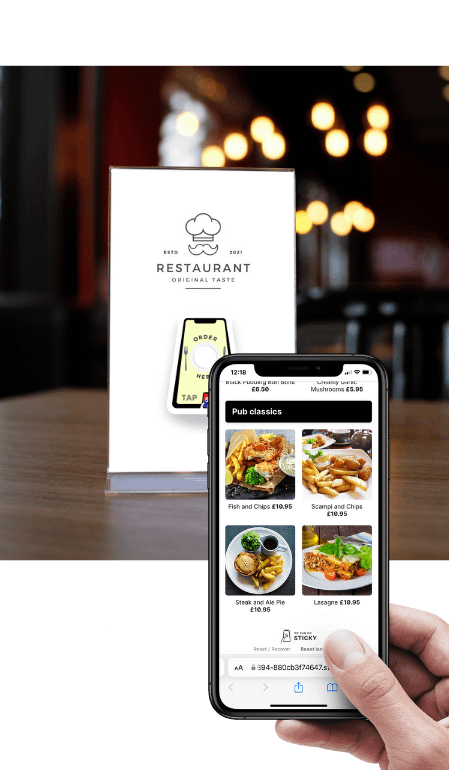 No QR code or app to download
Customers tap stickers located on the table and access your menu, order and pay under 15 seconds.
Back of house view the order and check orders when completed on any tablet or the option to go to a receipt printer is available.
Food and drink orders under 15 seconds
In just four steps customers tap, select, add to cart and pay for food and drink. Stickers are named by location in a venue, for example table 29 and the order when completed displays on any tablet located back of house.
Menu view
Create menus with timed switch on and off, perfect for breakfasts, lunches and Sunday dinners.
Menu options
Unlimited options and forms can be added. Create your own loyalty and discount schemes.
Fast ordering
Customers place and pay for orders under 15 seconds, the customers phone does the heavy lifting.
Payments
Industry leading 1% consumer debit and credit cards and 2% commercial and international.
Get Started with Sticky® pay at table