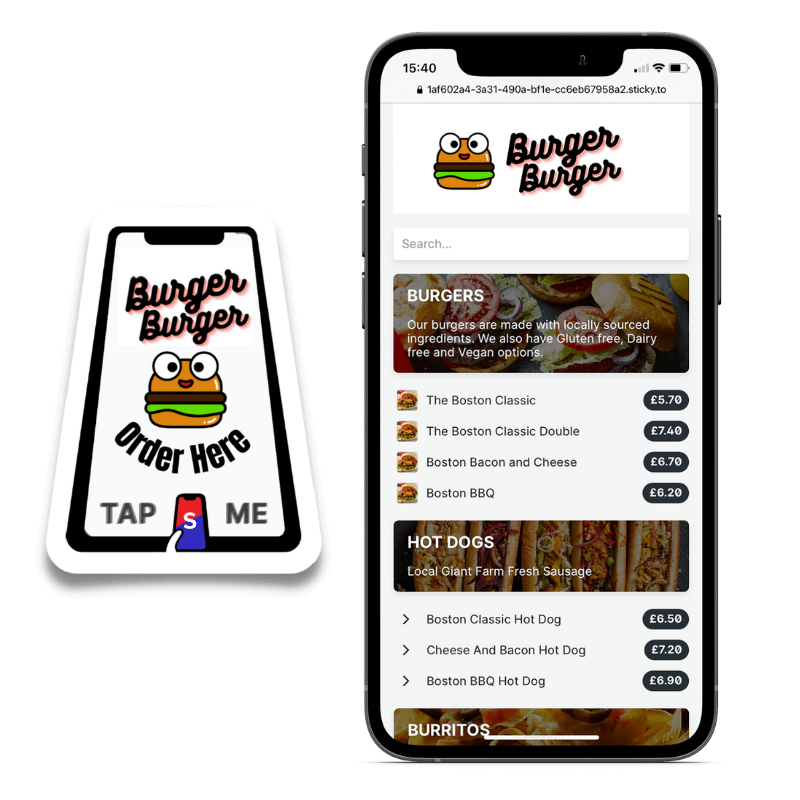 How it works
Stickers connect to your menu using the same technology as contactless payments.
Our technology transforms any surface or physical space into a super fast secure order and pay platform, not limited by connectivity or the heavy cost of hardware.
The Sticky® dashboard is a no code platform that you build actions (flows) and connect them to a group of stickers or just one.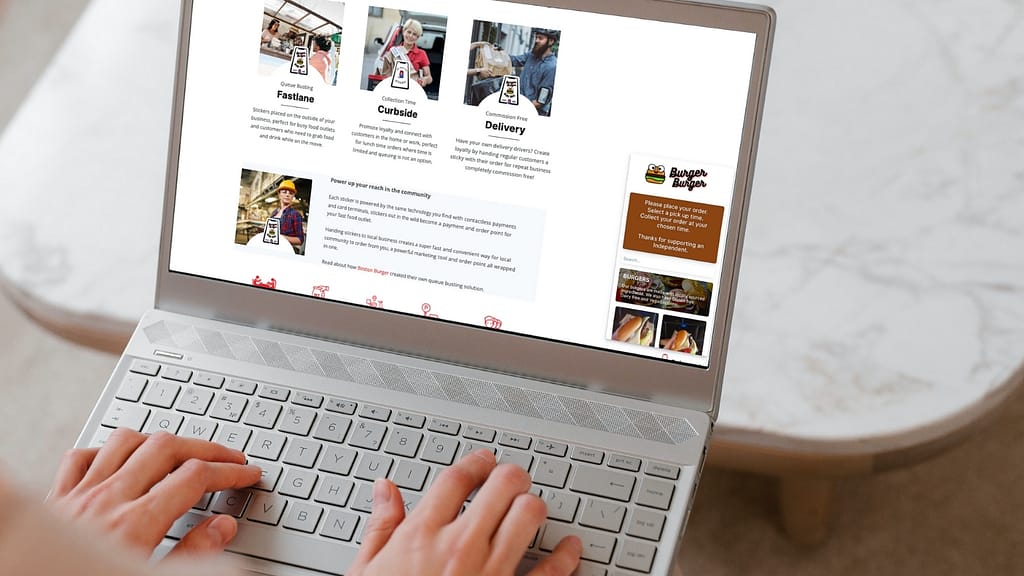 Power up existing channels
Easily add widgets to your website and social media channels without having to have multiple payment facilitators or menu platforms.
How Boston Burger created their own powerful ecosystem in Chippenham, UK
Boston Burger on a roll with Sticky®
After months of planning, Boston Burger opened its doors in January, 2021 in the middle of a pandemic. Competition for takeaway food. Fierce competition with pop up ghost kitchens and the rise of expensive 3rd Party delivery apps didn't fit with their vision.
They wanted to find a way to serve their local community and remain completely independent and in control of their business.