Direct-to-Consumer is one of the biggest trends in retail and brands are switching to selling direct to their customers.
A powerful consumer connect platform.
Placement
Deliver your brand sticker to every customer that purchases from you.
Engagement
Just one tap of the sticker with no app to download they can re-order, pay or give feedback.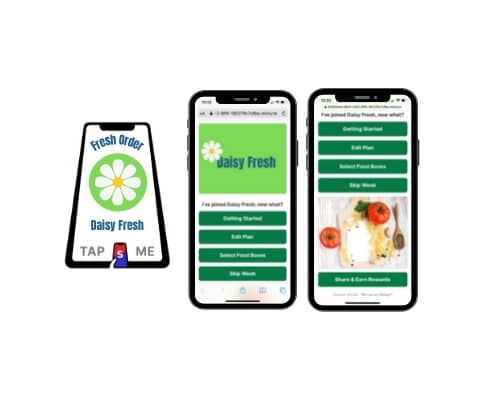 Buying experience
Critical timing, when they think to re-order or make contact, 1 tap they're engaged.
Loyalty
No fuss and keeping it quick promotes loyalty and retains customers.
Placing stickers in the home to re-order meal kits, appliances, refills, genuine parts and organising service calls are all possible, it's limitless
Apps serve a purpose but only if your marketing strategies have successfully reached the customer, however over 70% of app downloads are offloaded within 72 hours. There's no app to download with Sticky, everything created in one dashboard is accessible in just one tap.

Connect with customers instantly
Offer premium customer service
Online manual
How to videos
Warranties
Order parts
Arrange service & engineers
Recall information
Loyalty & rewards
Call customer service
Creative
How to videos
Warranties
Order coffee pods
Loyalty & rewards
Recall information
Link to social media
Call customer service