Positioning UK towns and cities as leaders in discovery, hospitality and retail technology.
Sticky's technology builds direct relationships between Local Authority and BID organisations, local business and their consumers, all without an app or QR code, strengthening your area's identity and economy.
Stickies let people interact with the world around them using the same technology as contactless payments.
Creating BID Power Towns
If you're thinking about implementing a loyalty or marketplace app, that's good news. It means you're proactive on the success of your levy payers.
The bad news is that loyalty and marketplace apps sit between businesses and their customers, they commoditise and control the relationship like Amazon.
Powerful tools to help you consistently communicate and deliver.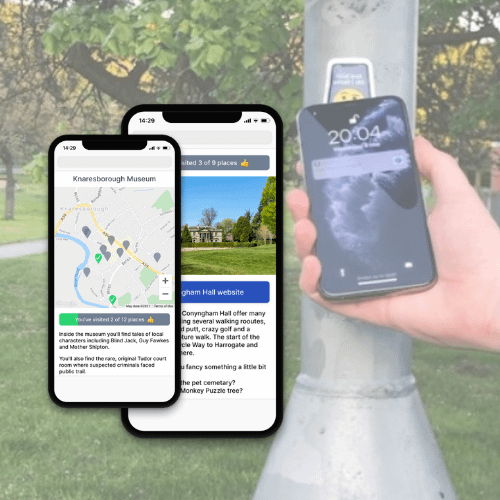 Create engaging discovery trails packed with rewards, promotions and surveys.
Link other Sticky® business venues.
Create meaningful survey touch points.
Analyse data you collect from surveys.
Promote and offer rewards.
Big Data
Collect data from survey touch points to gain a bigger insight into the BID visitors and community around you.