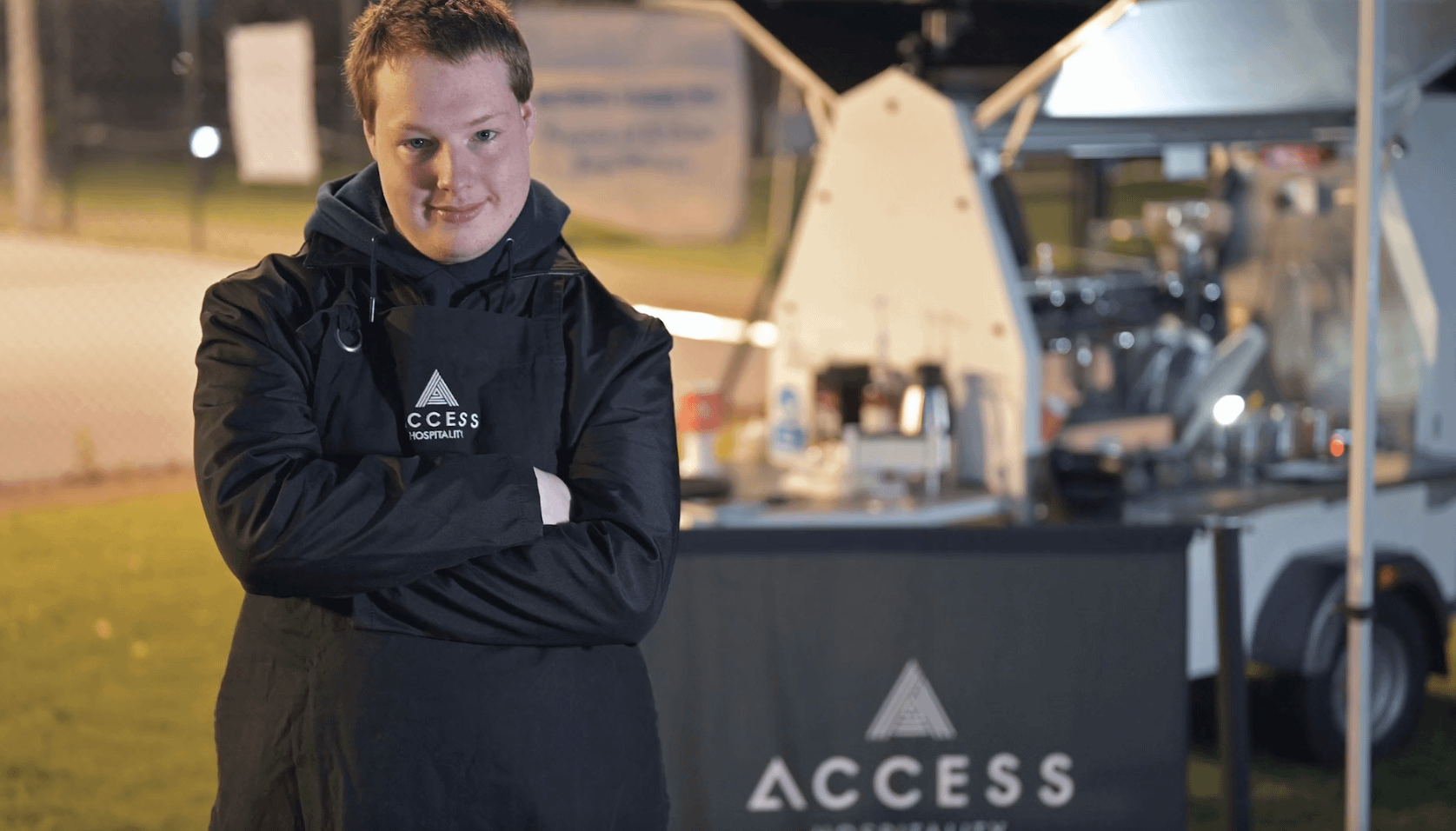 There are more than 1 MILLION people with learning disabilities in England and less than 6 percent are in paid employment
Our partnership with Access Hospitality combines our platform with their specialist knowhow to create transformative assistive technology that truly levels the playing field. Together we provide opportunities that otherwise simply would not exist. Sticky + Access Hospitality is building the future and transforming lives.
Removing barriers in the workplace
The assistive technology allows adults with learning disabilities to fulfil tasks independently. It reduces or removes barriers to work enabling happy and productive staff. The technology can be personalised for the individual and it works across different sectors and for a variety of job roles.
The customer orders using Sticky®
Customers use Sticky® to order their drinks and the team member receives the order on their device, such as an Apple iWatch or tablet.
Symbols and images
A trained member of staff follows a series of symbols and images enabling the order to be completed easily and quickly.
Using our new assistive technology means customers get a fast and friendly service with a whole heap of social impact on the side.
We put people at the heart of business
We have solutions that could work across different sectors and we are excited to explore the possibilities.
Contact Access Hospitality now to find out how trained staff can help your business.